Wow, I get to blog on a weekday! This rarely happens these days with my busy schedule . Good news is our first quarter is coming to an end very shortly. Let's just say I have assessments and grades up to my neck and I almost feel like I am drowning in papers. Anyway that is not what I really came on here to talk about, what I really want to tell you all is that I have been BOOED by my good friend Lisa over at
Learning is Something to Treasure
!

So here are the rules:
1. If you've been booed, copy and paste the above pic and these "rules" into your post.
2. Give a shout out to the blogger who booed you and link back to their site!
3. Share 3-5 October activities, books, products (yours or someone else), or Freebie(s) that you love!
4. Share the Boo love with 5 bloggers- make sure you check this link to make sure you don't boo someone again:
I've Been Booed
Here are some of my favorite October activities, books, products:


1. Halloween Candy Sort by beginning sounds. This was created by a teacher friend. It's fun, yummy and a great learning tool!
2. I also love the bat craft in this "Going Batty Craftivity" by A Cupcake for the Teacher!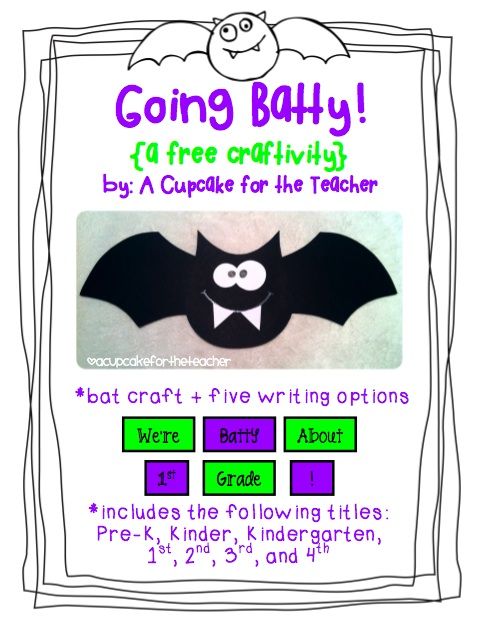 3. Here is another great October activity of mine:). Julie from
Mrs. Lee's Kindergarten
created this "
Pumpkinlicious" Activity which is full of math activities and more! Click on the image below to go to her TpT store.
4. One of my favorite books is :
5.Finally, a great FREEBIE from Jennifer over at
Kindertrips
. I love the organizers and writing papers that go along with some great fall themes. She even has organizers/writing papers for the 5 senses, great for our science unit! Click on the image below to go directly to her TpT store.