Back again with teacher week at
Blog Hoppin
!!
Ok, so yesterday was my second (first) day of school. It went pretty well, I do have a my hands full with some rambunctious boys this year. But the good news I finally made it back to the gym that evening. The bad news is, when I got home I was too tired to turn on my computer to blog about my technology tips. So today you get two for one. I absolutely love every thing about technology in the classroom. As I mentioned before I wouldn't know what to do with out my mobi. My school does not have interactive white boards but we have a program called active inspire. With this program and my mobi I am able to display my computer on our large screen and use my mobi pen to control the program, move things around, and write.
Next, I want to tell you how much I love powerpoint! My Kindergarten students love singing songs. We usually sing along with YouTube videos. However, sometimes the songs I want are just no where to be found. So I use powerpoint to create a slideshow that is timed with the song I want. I get to personalize it however I wish. My favorite song is "The Good Morning Song" (I have no idea who sings this version of the morning song. I tried to research it but found nothing. I am truly sorry.) and I use powerpoint to display some awesome visuals for my students. During the instrumental break I put each of my students pictures on a slide and we say good morning to all of our friends. This helps my little ones learn everyone's names. If you don't know how to insert a song file into powerpoint feel free to click
HERE
and grab my Good Morning PowerPoint for FREE and on the last few slides it explains how to insert the song. Please remember you have to already have the song in order to do this. Songs have copyrights therefore I can not share/sell the song with the powerpoint:( I was also going to talk about some great apps that I downloaded this year to use in my classroom, but that will have to wait another day. I have to get a chance to use them first and I don't want this to be too lengthy.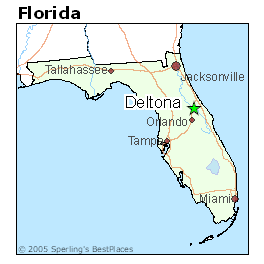 Now on to today's task. Where I teach Wednesday????
I teach at Spirit Elementary!
The school where every students shines, YEA!
It is a fairly new school, opened just 9 years ago. I came to work here the second year it was open. I can't believe how much time flies. It is located in Deltona, FL. I am about 30 minutes away from my favorite place ...the beach! And about 45 minutes away from Disney World. I teach Kindergarten and I love it (except for the first few weeks of school can be very tiriing.) I already posted most of my classroom pictures a few days ago. If you want to take a closer look at my classroom click
HERE
and check out my previous post.

Happy bloggin friends...I'm off to the gym for my second night in a row! Go ME!